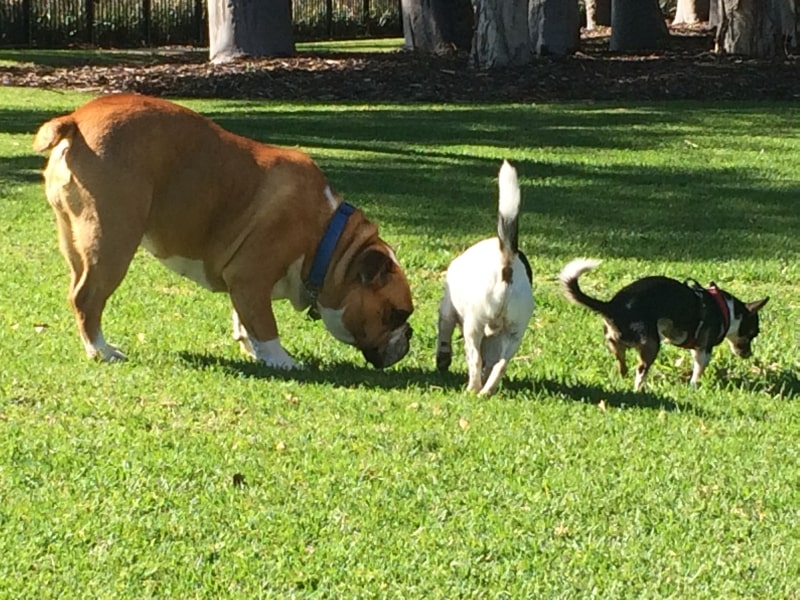 1.) WHY DO DOGS BOW THEIR HEADS?
We have all observed our dogs leaning their heads to one side or the other at times, as if they were wondering something. This behaviour often happens particularly when dogs hear a new sound or see something they can't understand. This behaviour is quite common in puppies.
A dog may tilt his head sideways to find a better position to hear or see something that catches his attention. This behavior is due to the fact that by exposing the ear canal, they can more easily pick up the sound and intonation of the sound, and they are able to recognize the action related to the sound, such as: "Come on? let's go? do you want to eat? where is the toy?
This behaviour can be reinforced and can be repetitive when we say certain words that will make our hairy dog bow his head. There is no doubt that when they do this they immediately trigger in us a feeling of tenderness or happiness, which will make the dog associate bowing his head for a certain word, with positive attitudes towards it.
Can it be a health problem?
Of course, if your dog's head remains tilted, without him being able to control that position, you should contact your vet as soon as possible, as this could be a sign of an infectious or inflammatory problem in the ear, or even a neurological problem at the vestibular or cerebellar level.
2.) WHY DO THEY EAT POOP?
Perhaps one of the most unpleasant things our furry friends can do, coprophagia (eating fecal matter) is a common habit in some pets. We may never fully understand the reasons why they can develop this behavior, since at the moment there are only theories about it ranging from natural instinct, a sign of disease, to the effect of stress and anxiety.
Coprophagia can be dangerous, especially when consuming poop from other pets or other species.
3.) WHY DO THEY CHASE THEIR TAIL?
This behavior is common in dogs, in some cases chasing their own tail is a natural and fun activity. However, excessive chasing may be indicative of a health or behavioural problem.
If your dog bites his own tail as soon as he catches it, the behaviour may be related to a problem with his skin or even his perianal glands. On the other hand, if the chase is constant and intense, this may be OCD, yes, an obsessive-compulsive disorder, although this is rare.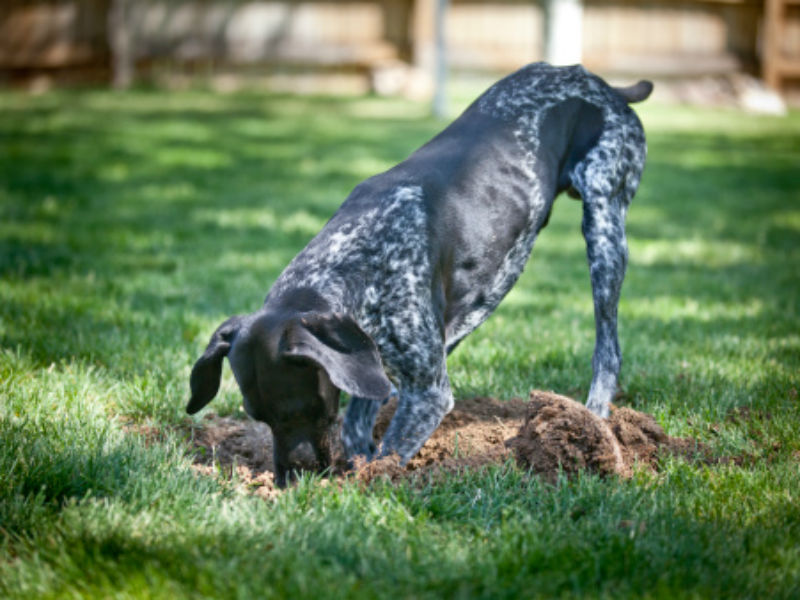 4.) WHY DO THEY BARK, HOWL, OR GRUNT?
Vocalization, especially barking, is normal dog behavior. Some vocalize more than others and for different reasons. Dogs can bark to communicate with humans and other dogs. Over the centuries and with the domestication of dogs, this characteristic became more and more accentuated as they warned of a danger or an unknown person.
As a form of expression and communication, barking can be used to alert, to ask (satisfy a need) of its caretaker, to eat, to walk or even to be carried. Constant barking can be caused by anxiety, stress and fear.
On the other hand, barking is usually more common in some breeds than others. Although everyone has the ability to do so, breeds that have been frequently used for activities such as hunting are more likely to use this method of communication. In general, this is an instinctive behavior for all dogs, and they can do it by listening to other dogs howl, or simply by hearing a car alarm, because of its similarity to a howl.
5,) WHY DO YOU DRAG YOUR TAIL ON THE GROUND?
It is curious to see our dogs dragging their tails on the ground, this behaviour is sometimes funny, but dogs drag their butts because something is bothering them there, for example: residual faecal matter in the area, inflammation of the perianal glands, dermatological problems, masses, parasites and even foreign objects that have not yet been able to be completely expelled are just some of the causes of this behaviour.
6.) WHY DO THEY LICK PEOPLE?
It is extremely common for dogs to lick people, but the answer to this question you probably already know. Licking is usually the way dogs show us their affection, or wish to get our attention. The well known "doggy kisses".
This behavior in the wild is performed by wolf pups to ask for food from their parents, who regurgitate the food to the pups. This behavior can be annoying for many caregivers, so ignoring the licking and rewarding the pet when it stops can help avoid it.
7.) WHY DO YOU MOUNT OTHER DOGS?
Not just other dogs, objects, people! Riding behaviour is quite natural for them, contrary to what we may think, it doesn't always have a sexual connotation, nor is it totally related to dominance as used to be thought.
Dogs generally perform it as part of their normal play routine, anxiety, boredom and attention-seeking are also often reasons for it. This behavior may or may not decrease if the pet is neutered, and both males and females can do this. There are times when this behaviour can disturb other dogs, so it is important to separate them at the first warning of discomfort.
8.) WHY DO THEY SMELL THEIR BUTTS?
Two dogs meet in the park, and suddenly they're sniffing each other's butts, but why do they do it?
Thanks to a privileged olfactory system, dogs have a sense of smell 10,000 times better than we do. Dogs learn about the world through their nose, and sniffing each other is one of the ways they learn about each other.
Many of the most concentrated scents are found in the anal and genital region, a dog can learn about gender, reproductive status, temperament, diet and more just by sniffing each other's butts.
There are not many reasons why we should avoid this behavior, except when we know the other pet is sick or there are signs of aggression in either one, but normally two dogs will get along better if they can smell each other.
9.) WHY DO THEY DIG IN THE GROUND?
Many owners become frustrated when their dogs dig in the yard, but this is often behavior generated by boredom or anxiety, some dogs dig to hide their toys or food when they feel a threat to their possessions (other dogs in the vicinity).
Dogs may also dig when it's too hot (trying to find a cooler place). If this is the case, it is probably too hot outside for your dog. The best way to avoid this behaviour is to leave your pet alone for a long time outside, try to spend more time with it and play a lot.
10.) WHY ARE THEY PANTING?
Panting is a completely normal canine behavior, they do it normally to cool down. Because they do not sweat as we do, dogs must exchange the warm air produced by their body with the cold air in the environment, but this is an inefficient regulation process, so as carers we must do everything possible to keep them cool and prevent them from suffering heat stroke.
Other causes of panting are anxiety, stress or fear. Intense panting can also be a sign of illness or injury, so if you notice your dog has a problem with his panting, don't hesitate to consult your vet immediately.